Your photo on the cover of a popular magazine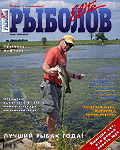 FOTO-Mixer offers you a unique opportunity to be on the cover of any glossy magazine.
Instantly you get on the cover. You just need to select the magazine on the title page of which you want to show off and upload your photo from the computer. A few mouse clicks and you become a popular person, contemplating what is happening from a glossy cover.
Without auditions and photo shoots, without contests and qualifying rounds, you instantly appear on the cover of the magazine.
Women's, men's, sports, music, glamorous, wedding, children's, gaming and many other magazines in the catalog of covers contains FOTO-Mixer.
Create, make fun of friends and acquaintances, hurry up to take a place on the glossy page yourself.
Magazine covers