Your photos in a glamorous design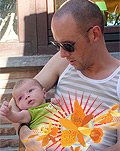 FOTO-Mixer continues a bright series of colorful photo design.
In front of you are glamorous photo collages. Great for decorating your own photos and photos of friends.
All sorts of events captured in the photo will perfectly fit into the glamorous decorations.
Your photos acquire an elusive shade of glamorous coloring. With FOTO-Mixer, this procedure has become completely simple and fun.
Choose the background you like for the design, upload your photo, which you need to decorate and start the process.
Just a few minutes and you get a perfectly decorated photo. FOTO-Mixer knows a lot about glamorous photo design. Be sure to check out all the galleries!
Glamorous design